2007-03-23 - 7:05 p.m.
This is a picture Richard wanted Mom to take. He is showing the red tricycle he rides every day to go get eggs. That is one of his chores. He also throws out scratch and oyster shells with George.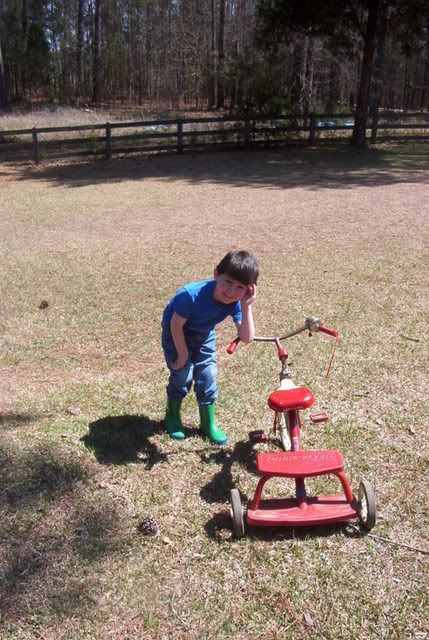 He hooks the bucket on the handlebars and rides to the house with the eggs.
Here's George with the shield James made for him out of the Direct TV dish. James got the design from a show on the History Channel called "The Last Stand of 300." It's about the Spartans. If I tried to tell you about it, I'd be here all night. Try to Tivo it. It comes on again Friday the 30th, I think.
That's the original color on the inside of the dish. Every kid should have a can of gold spray paint. You can work wonders with it.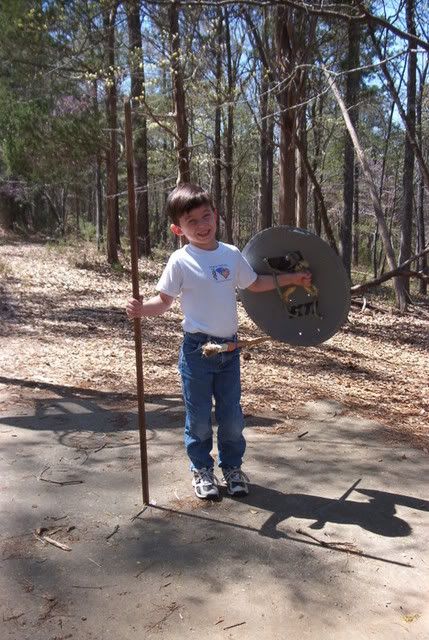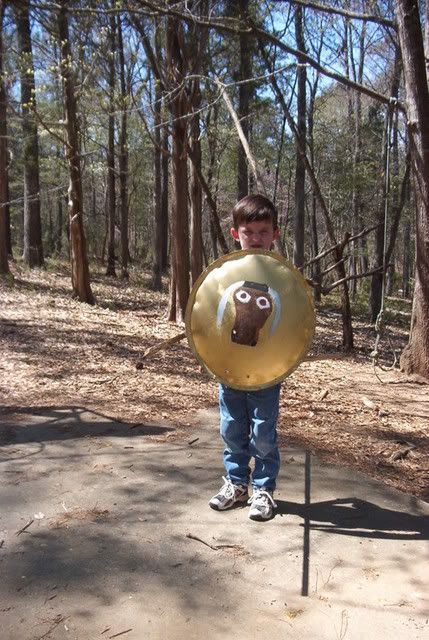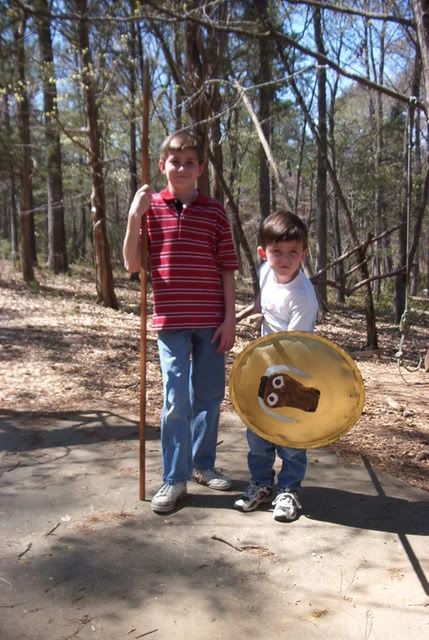 Our shields look lame next to George's. James isn't allowed to use the jigsaw by himself yet so we are waiting on Dad to cut out circles for our shields. That's why we haven't bothered to paint a design.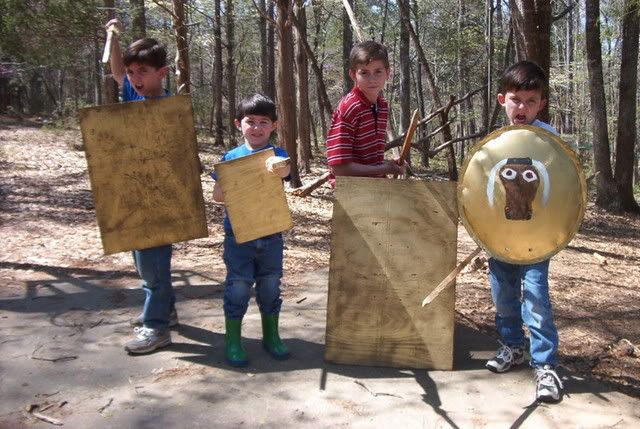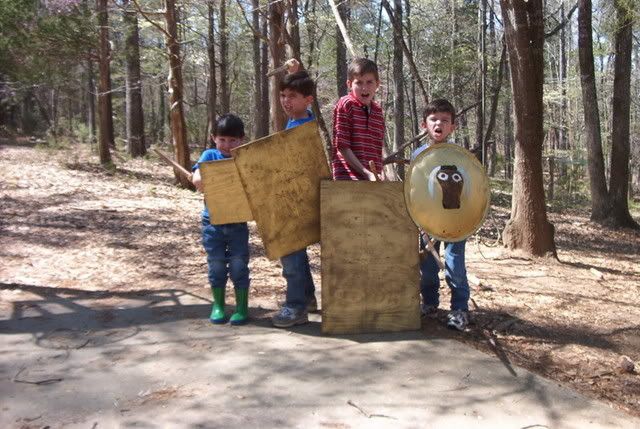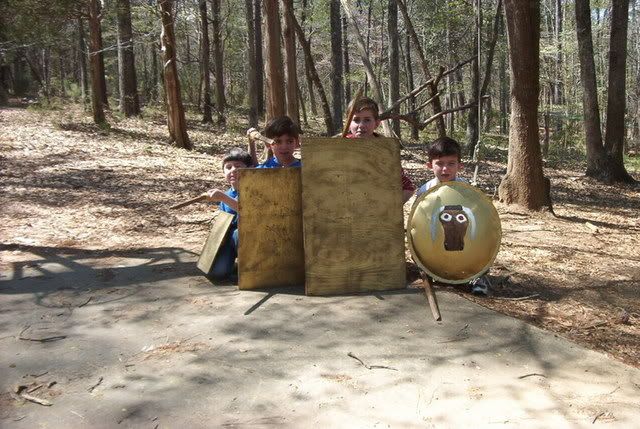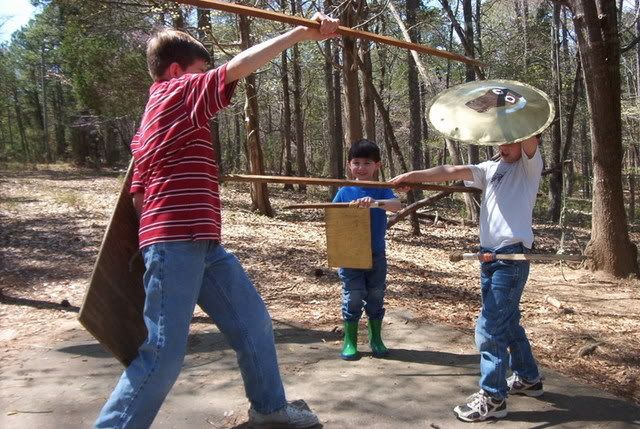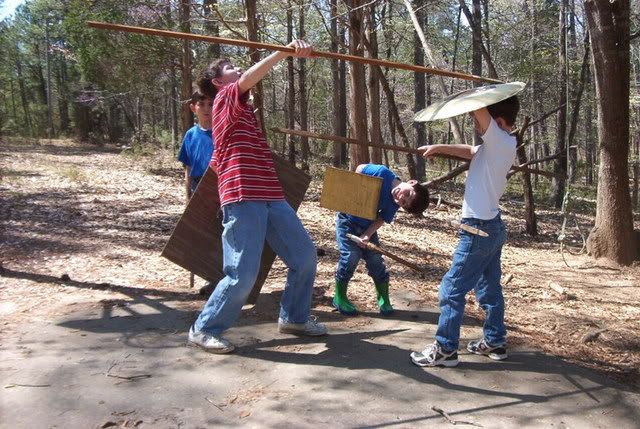 Richard: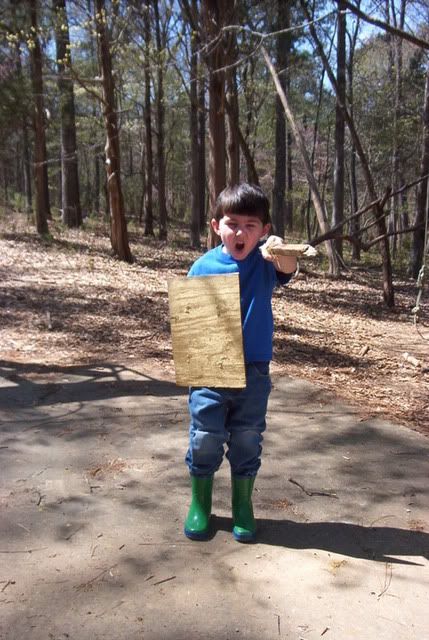 George: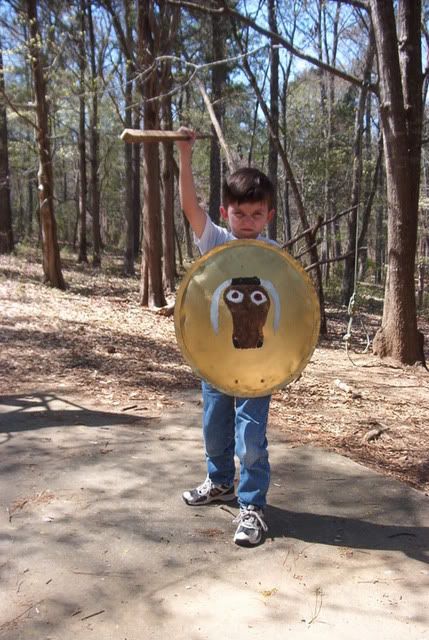 Me: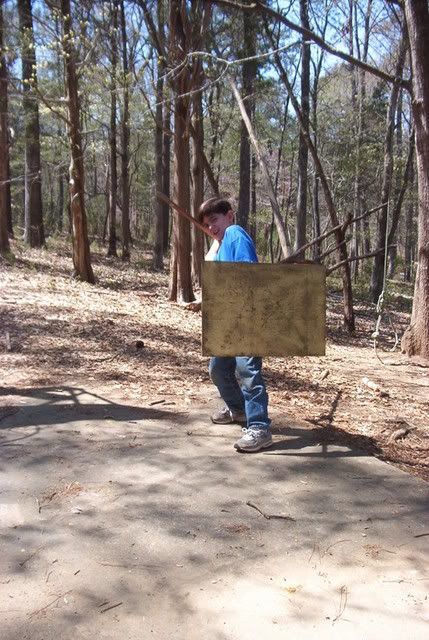 James: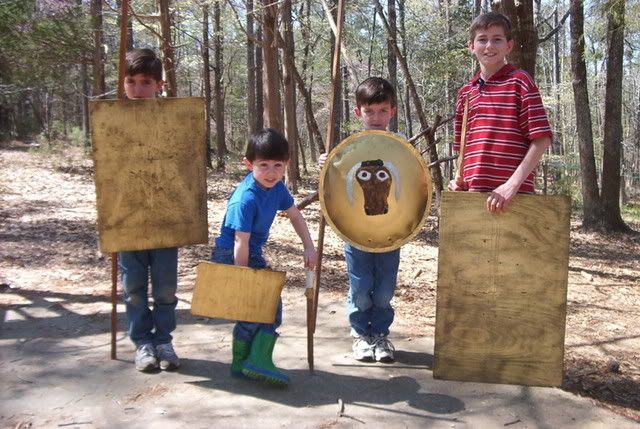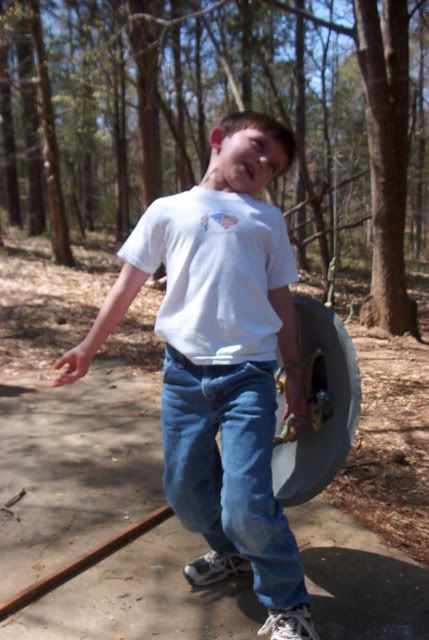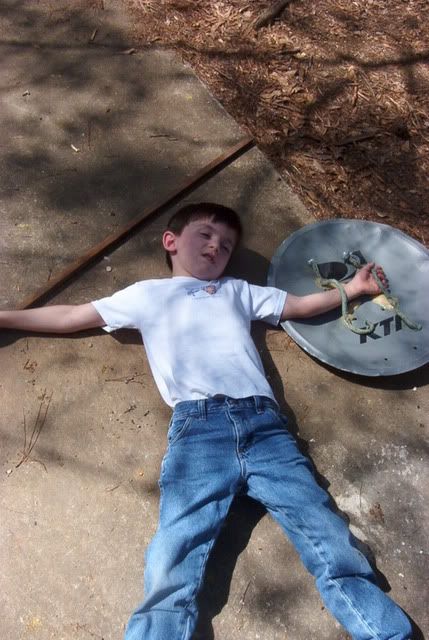 The Spartan moms said to come home with your shield or on it: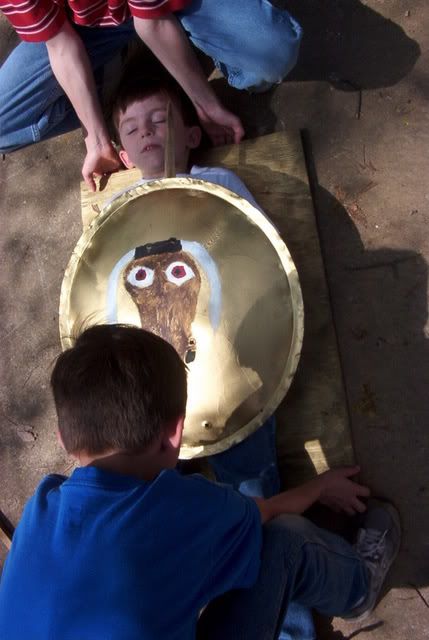 We don't look so great here because of the sun's position but Mom wanted a picture of the dogwood outside our picture window in the den.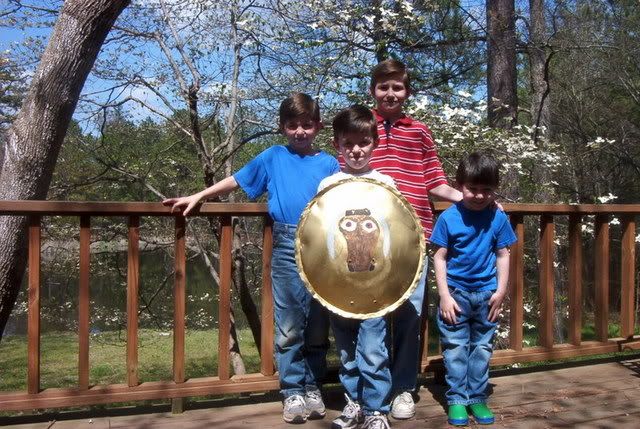 |